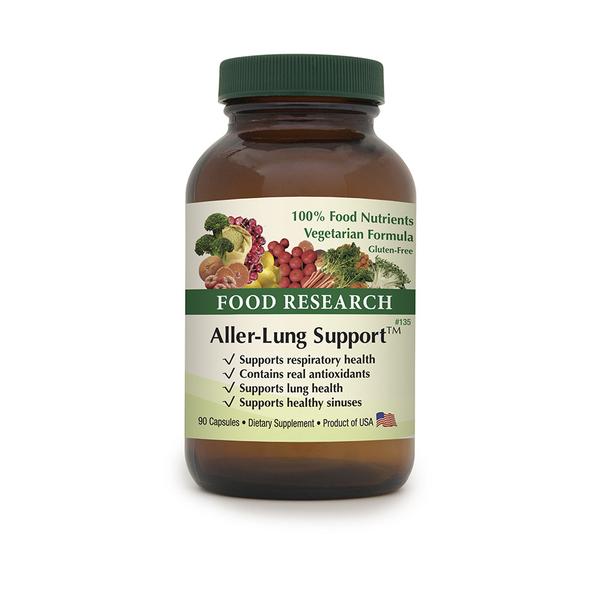 Product #135
Aller-Lung Support™ is a 100% vegan Food supplement that intended to supply nutrients needed to maintain and support optimal sinus, lung, and immune system health.
Have questions? Call by tapping below
The immune system is quite complex, but when it reacts to normally harmless foods and pollen allergies, sinus complaints can result.  Aller-Lung Support™ is intended to supply nutrients to the sinuses, lungs and bronchial system.  
The 100% Food Aller-Lung Support™  formula contains herbs that can help support the lungs and sinuses.  For people with year-round or seasonal allergies, naturally-inclined doctors advise Food Aller-Lung Support™ .
Unlike many so-called "natural" formulas, Aller-Lung Support™ is only comprised of foods, no synthetic USP nutrients or isolated mineral salts, but only contains foods, food complexes, and food concentrates.  Studies indicate that food nutrients ARE better than isolated USP nutrients and MAY BE better absorbed retained, and utilized than USP nutrients.
Other ingredients:  Vegetarian Capsule.
Suggested use: Serving size or as recommended by your health care professional. Adjust usage according to nutritional lifestyle requirements.
No Synthetic Nutrients&nbsp • &nbspNo Dairy&nbsp • &nbspNo Preservatives
* This is a nutritional product and not a medication intended to prevent, treat, or cure any illness. None of these statements has been approved by the US FDA or similar agencies. Not all citations meet peer-reviewed status so the statements are not conclusive. Professionals can, and do, disagree, regarding efficacy of ingredients in nutritional formulas.
Disclaimer: Some of these studies (or citations) may not confom to peer review standards. Therefore, the results are not conclusive. Profressionals can, and often do, come to different conclusions when reviewing scientific data. None of these statements have been reviewed by the FDA.
Online Store for Healthcare Professionals
Call Us at (805) 489-7185 or Email Us at doctorsfoodresearch@gmail.com for more info.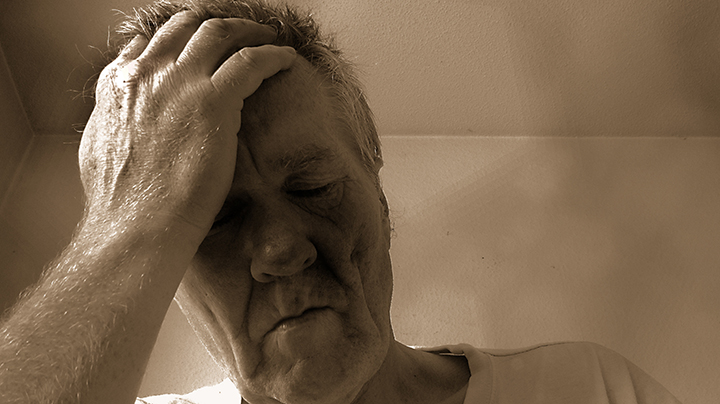 CFS and fibromyalgia are tricky conditions. Many things seem "to work." But one size does not fit all.
While it is not one size fits all, a properly tailored nutritional approach can help nearly everyone who has complaints.
Read More »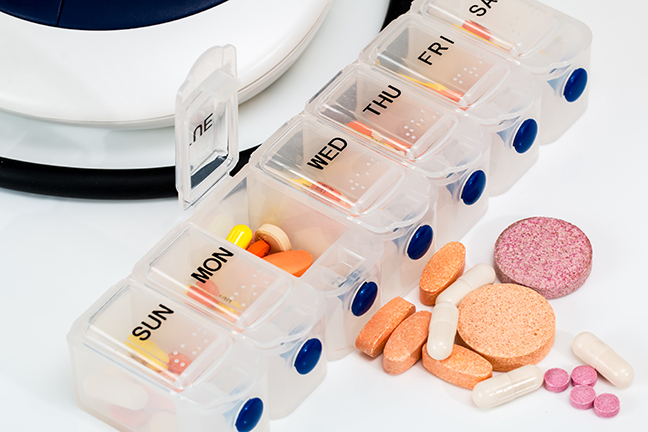 Adrenalin is an outstanding example of a synthetic product that is being commercialized in disregard of the difference in physiological action. The natural adrenalin is fifteen times as 35 active as the synthetic dextro form in its effect on blood vessels.
Read More »

This site provides information for doctors and health care professionals and is not intended for use by consumer. 
Photos and Images are all used by permission from Pixabay.com & Pexels.com except for those that are Owned and Copyrighted by Doctors' Research, Inc.
Copyright 2023 © All Rights Reserved. Developed and Designed by James Erwin Estoque