Anxie-Tone™ is a 100% Food supplement that is intended to supply nutrients glandulars, and herbs needed for optimal feelings of well being.
Anxie-Tone™ also naturally contains carbohydrates, lipids, proteins (including all ten essential amino acids), and truly organic bioflavonoids as found in specially grown, enzymatically processed Saccharomyces cerevisiae and citrus fruits. Unlike many so-called Anxie-Tone™ is only comprised of foods, contains no synthetic USP nutrients or isolated mineral salts, but only contains foods, food complexes, and food concentrates.
Numerous university studies have concluded that supplements containing food nutrients are better than USP isolates. Food nutrients are better because they contain important enzymes, peptides, and phytonutrients CRITICAL to the UTILIZATION of vitamins and minerals which are not present in isolated USP nutrients. Published research has concluded that food vitamins are superior synthetic/USP vitamins.
Some of these studies (or citations) may not conform to peer review standards, therefore, the results are not conclusive. Professionals can, and often do, come to different conclusions when reviewing scientific data. None of these statements have been reviewed by the FDA. All products distributed by Doctors' Research, Inc. are nutritional and are not intended for the treatment or prevention of any medical conditions.
Online Store for Healthcare Professionals
Call Us at (805) 489-7185 or Email Us at doctorsfoodresearch@gmail.com for more info.
FOOD RESEARCH has a list of Product Equivalents, e. g. Standard Process, Nutri-West, Medi-Herb etc.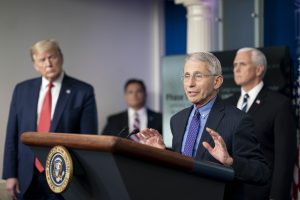 Dr. Fauci takes isolated vitamin D and synthetic vitamin C By Dr. Robert Thiel Dr. Anthony Fauci, who is the director of the National Institute
Read More »
This site provides information for doctors and health care professionals and is not intended for use by consumer. 
Copyright 2020 © All Rights Reserved. Developed and Designed by James Erwin Estoque
•  Photos and Images are all used by permission from Pixabay.com & Pexels.com except for those that are Owned and Copyrighted by Doctors Research, Inc.